Headfish | Jakub Prysak | POL | 24'
Immersed in an industrial landscape, 'Headfish' is the story of two friends, Eryk, a cow milker at the Milky Paradise dairy and Marissa, a sex worker in a low-grade nightclub, who want to find their place in the world.
Safe | Ian Barling | USA | 15
On a winter night in Atlantic City, the manager of a defunct casino must reckon with his parental failures when his unruly son needs help out of an illicit bind.
Oblívio | Ricardo M. Leite | PRT | 13'
A detective questions the similarities between the crime he investigates and his own actions after waking up to a dead woman, with no memory of the night before.
Teuner | Ondřej Veverka | CZE | 29'
A psychological drama based on true events describes the post-war destinies of a former representative of the Protectorate collaboration and the leader of the so-called Curatorium for the Education of Youth in Bohemia and Moravia (Czech Hitler Youth), Dr. František Teuner. In a communist prison of the 1950s, he gained the sympathy of most prisoners with his dedicated approach as a prison doctor. Karel Kalina is not among them...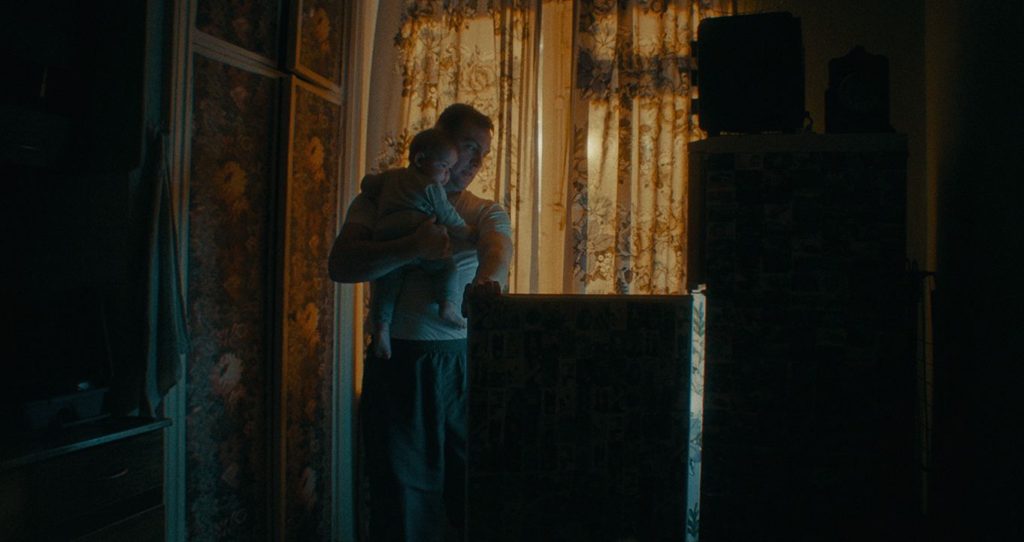 Days Without | Ívar Erik Yeoman | EST, ISL, PRT, GBR | 15'
Following a chaotic episode with his wife, Russian-Estonian worker Nikolai is left alone with their one year old daughter, Sophia. As life's pressures close in on him, he begins to doubt his capabilities as a father and if he will ever see his wife again.