Expiration | Joris Cottin | CAN |20'
In the midst of the Covid19 pandemic, Steeve Day has been suffering from ALS for 8 years and decides to call for assistance in dying. At the same time, visits to hospitals are suspended. Steeve then decides to rent a hotel room to spend his last days and receive his loved ones. This is the starting point of the film.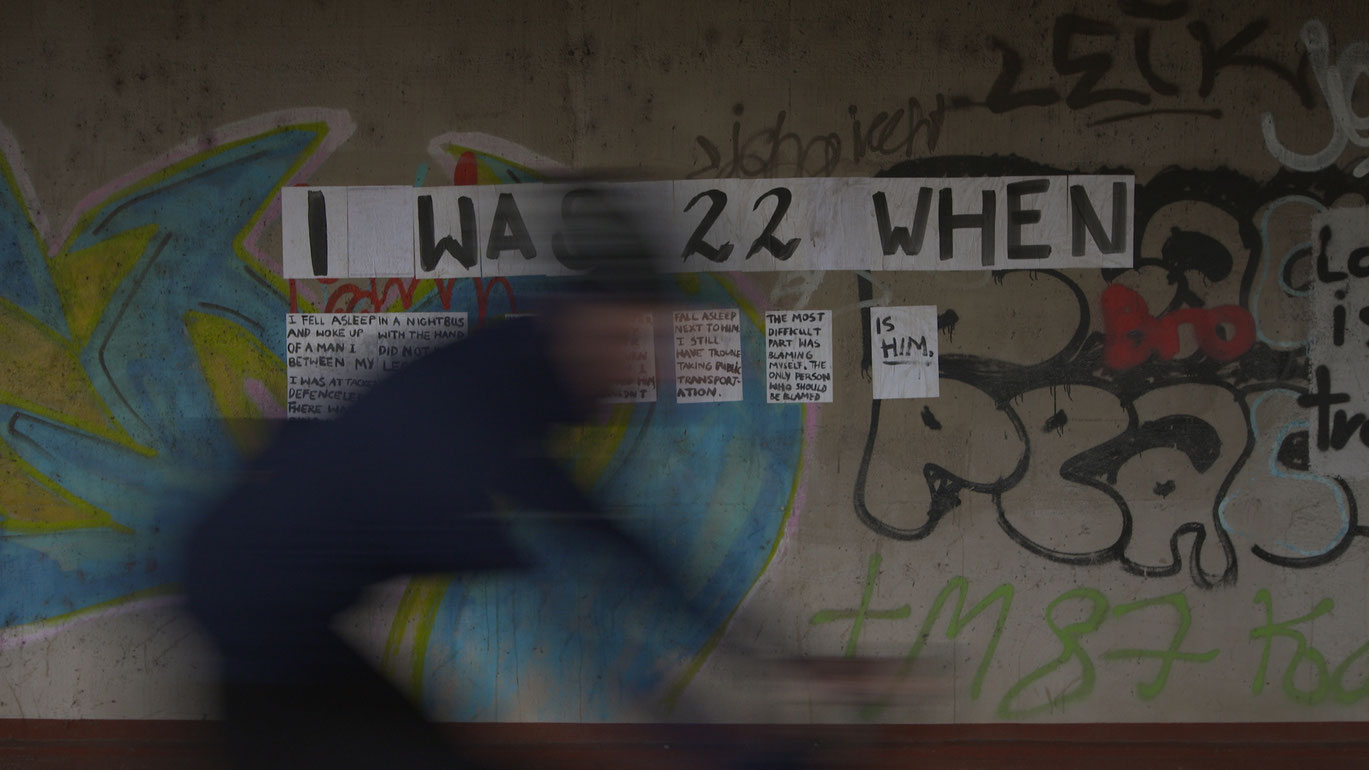 The Gallery | Cordula Rieger | AUT | 8'
In a spirit of sisterhood and solidarity, the members of the intersectional feminist group Femplak_Wien come together to put in words the sexualised violence they have endured. This film follows the courage of this group who, through one of their actions, turn their individual stories into a collective strength.
Brave | Wilmarc Val | FRA | 26'
This documentary tells the story of how, when a Haitian voodoo priestess, a Mambo, dies, it is up to the children to celebrate the deity she served. It's time for my mother to come home to perform this ritual in honor of my late grandmother.
Buck Fever | Griet Goelen, Louise Van Assche | BEL | 16'
The lively Emily is a talented eight year old cheerleader living in Texas. As the youngest member of a family that has been hunting for generations, she is preparing for an important challenge. Soon, she will embark on her first hunt.
Solar Voyage | Adam Zadlo | POL | 18'
Discover the story of the disappearance and return of the Polish Icarus, Mirek Lech. A tale of a great mind, a burning obsession, raging elements, the struggle with schizophrenia, and the difficulties of being accepted by the family and the society. A true story of a man living in isolation, who embarks on an incredible journey around the world, in search of love and the sun.
Whispers de Léa Morelli | DEU | 6'
A body being sculpted, and time passing by.