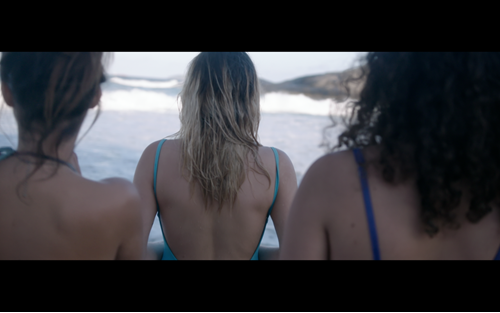 Esta selecção inclui algumas das Curtas de Ficção mais badaladas dos últimos 12 meses. A sensação portuguesa e multi-premiada "the Instalation of Fear" de Ricardo Leite, a abordagem cómica de "Ready to Assemble" do duo de realizadores noruegueses Astrid Thorvaldsen e Erik Paulsen, a reinvenção do cinema de género no arrojado e misterioso "Room for Rent" de Enock de Carvalho e Matheus Farias, demonstram uma variedade de géneros na competição de Lince de Prata, que tem tudo para ser renhida. A audiência do Fest poderá também apreciar beleza visual de "Oh What a Wonderful Feeling" de François Jaro proveniente do Canadá, ou ser surpreendidos por "Milimeterle" de Pascal Reinmann, entre muitos outros. Seguramente, este ano não faltarão razões para mergulhar de cabeça nesta competição, visto que é uma das mais fortes de sempre na história do FEST.  
Listagem de Curtas de Ficção:
Home, Žiga Virc, Eslovénia, 14'
A Night in Tokoriki, Roxana Stroe, Roménia, 18'
Ambi, Marija Apcevska, Macedónia, 18'37
Downside Up, Peter Ghesquie, Bélgica, 15'
Farewell to Flesh, Julia Anquier, Brasil, 11'03
Maria, Jaime Habac Jr., Filipinhas, 10'36
Milimeterle, Pascal Reinmann, Suíça, 15'45
Molotov Man, Joris Weerts, Holanda, 26'
Mutants, Alex Dostie, Canadá, 16'29
Night Painting, Cristina Grosan, Hungria, 17'
Non Castus, Andrea Castillo, Chile, 21'49
Ø (nullset), Daniel Donato, Holanda, 21'
Oh What a Wonderful Feeling, François Jaros, Canadá, 14'45
Por Diabos, Carlos Amaral, Portugal, 10'45
Ready to Assemble, Astrid Thorvaldsen e Erik Paulsen, Noruega, 20'50
Room for Rent, Enock Carvalho e Matheus Farias, Brasil, 21'
Roommates, Titas Laucius, Lituânia, 7'24
Seven Minutes, Assaf Machnes, Israel, 14'
Silence, Dejan Mrkic, Reino Unido/Austrália, 14'
State of Emergency, Tarek Roehlinge, Alemanha, 12'
The Fear Instalation, Ricardo Leite, Portugal, 14'
Three Steps, Ioseb "Soso" Bliadze, Georgia, 19'
Two Opposed, Laura Van Haecke, Bélgica, 21'27
Amanhã continuaremos com a divulgação do programa completo da Competição Nacional e Nexxt.