Programme
FEST – Training Ground is designed in a way that allows each participant to tailor-make their individual programme, according to their interests and priorities.
A varied array of key issues on filmmaking are approached, including scriptwriting, cinematography, editing, sound design, photography, production design, acting, directing, casting, non-fiction filmmaking, make up, pitching, distribution, financing, and many more.
It's divided into three main activities:
Masterclasses - during two hours, the invited professionals take the participants on a journey through their careers, talking about their experience of both success and failure, as well as explaining their work process and how this intersects with the activity of other members of the team.
Workshops - participants get a hands-on approach to several aspects of filmmaking. They are actively involved in exercises and discussions in order to learn techniques and skills associated with a particular craft. The duration of each workshop changes depending on the subject and speaker.
Atelier - in these two-hour sessions, participants have a chance to peek into the day to day work of film professionals. Each of the guests involved will demonstrate and apply their craft on practical examples, allowing a better understanding of their work process and the decisions it involves.
All Sessions are held in English
The Venue
All FEST – Training Ground activities take place in Centro Multimeios de Espinho.
The Centro Multimeios de Espinho is a modern infrastructure equipped with the most up to date digital services capable of answering all the different sort of different needs of a film event.
Auditorium
A film theater with 281 seats where all of Training Ground's Masterclasses and Ateliers will take place, as well as two nightly screenings of competitive feature and short films. This room will also host the official opening and closing ceremonies of the event.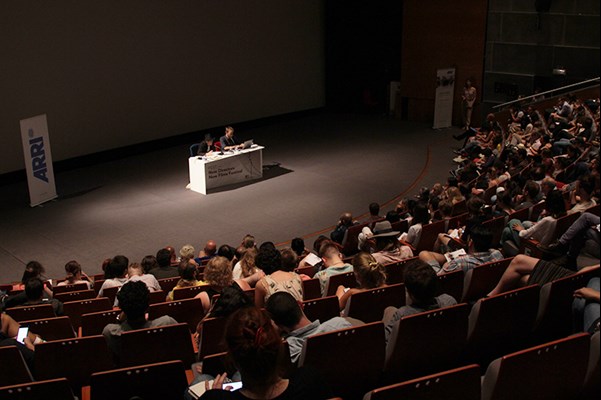 Sala 2
An 80 seat room where all Training Ground workshops and special sessions will take place.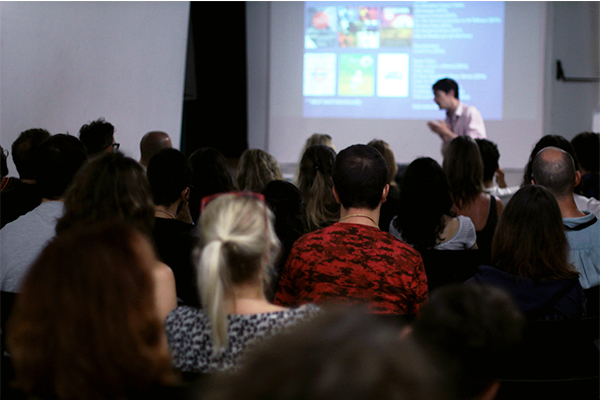 Networking
FEST is a unique communication platform for the participants as, while attending  Training Ground, they will also be able to establish a wide network with people from a broad range of countries and backgrounds. Networking is extremely important in the film industry and FEST - Training Ground is a one of a kind opportunity. Just as important is the constant exchange of experiences and perspectives you can find here; they will enrich and widen your perspectives and knowledge.
FEST - Training Ground brings together young creators from all over the world and offers a unique opportunity for direct contact with some of the biggest film professionals in the industry. The event allows a significant development of knowledge for each participant while also opening doors to social and cultural experiences unique in Portugal.
Accommodation
Participants have available a series of alternatives for accommodation in the town of Espinho. These options are provided by the organization, in collaboration with local businesses, to ensure low-cost accommodation is available to the participants of the event. The existence of special campus is very important, because it contributes to the creation of a cohesive community sense among participants, making the whole experience more intense and inspirational.
Registrations will open soon.